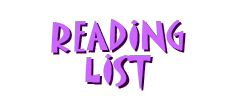 An entirely new way of understanding life and the forces
that shape it. The Life-Purpose System, a modern method of personal growth
based on ancient wisdom, has helped thousands of people find new meaning,
purpose, and direction
"If we are willing to do the mental work, almost anything can be healed."
Limiting beliefs and ideas are often the cause of illness, and shows how
you can change your thinking and improve the quality of your life!
Heal Your Body is a fresh and easy step-by-step guide.
Just look up your specific health challenge and you will find the probable
cause for this health issue and the information you need to overcome
it by creating a new thought pattern.
The Force is part of each and every thing in the physical plane.
This includes our planet, the stars and galaxies, and the physical universe,
as it stretches out in space, beyond our perceptions.
A step-by-step guide to understanding the healing power
of controlled breathing, from experts in the field.
Your blood type reflects your internal chemistry.
It is the key that unlocks the mysteries of disease, longevity, fitness, and emotional strength.
It determines your susceptibility to illness, the foods you should eat, and ways to avoid
the most troubling health problems.
Based on decades of research and practical application, Eat Right 4 Your Type
offers an individualized diet-and-health plan that is right for you.
Building on wisdom from Hindu, Christian, and Kaballah traditions,
this comprehensive guide to energy healing reveals the hidden stresses,
beliefs, and attitudes that cause illness.
Ask and It Is Given presents the teachings of the nonphysical entity Abraham,
will help you learn how to manifest your desires so that you're living
the joyous and fulfilling life you deserve.
Discover the tool that thousands of people world-wide are using for guidance
inspiration and help with answers to lifes questions
Drawing on ancient wisdom and tradition to teach the healing medicine of animals
MEDICINE CARDS.
Originally published in 1908 under the pseudonym of
"the Three Initiates", is a book claiming to be the essence of the teachings of
Hermes Trismegistus.